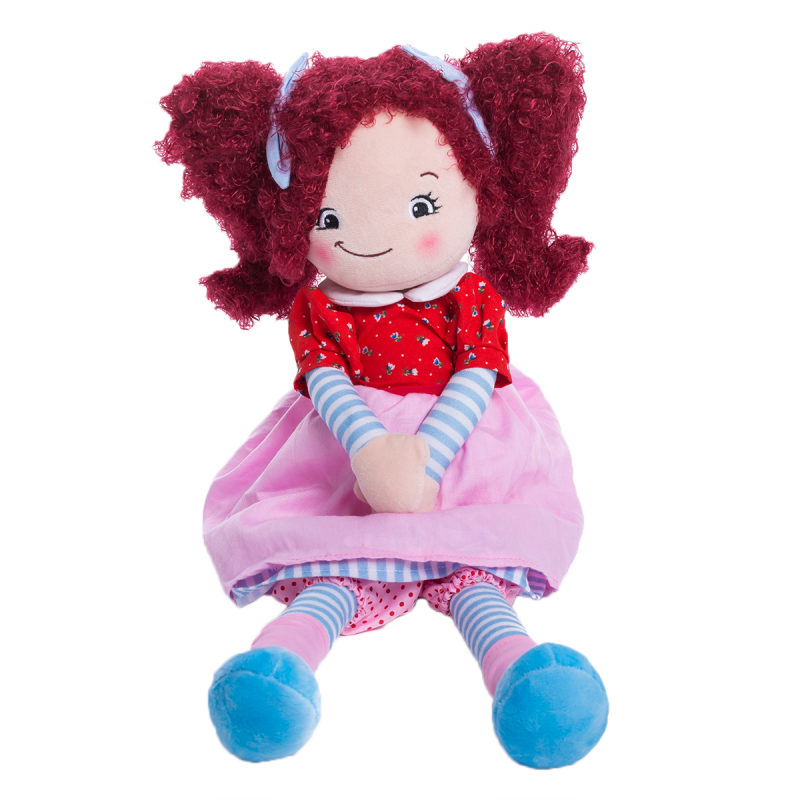  
Raspberry Rag Doll 22"
48,25 $ US
(tax free & including your custom embroidery)
Personnalisation
You can create your own embroidery design in our online editor. It's easy and free!
We offer the fastest delivery available anywhere: Your order will be shipped within 5 business days. Express shipping orders (select during checkout) will be shipped within 2-3 business days.

Please check your design carefully: Personalized items cannot be returned. Of course we offer free returns in case the product is defective or not as ordered.
Official Cubbies soft toy design
Lovingly handmade
Personalize with a variety of embroidered designs
Unique zip design – Enabling you to remove stuffing pods and safely wash your Cubbies teddy
Machine washable
Safe for all ages
Removable dress 
Size: full length 22"