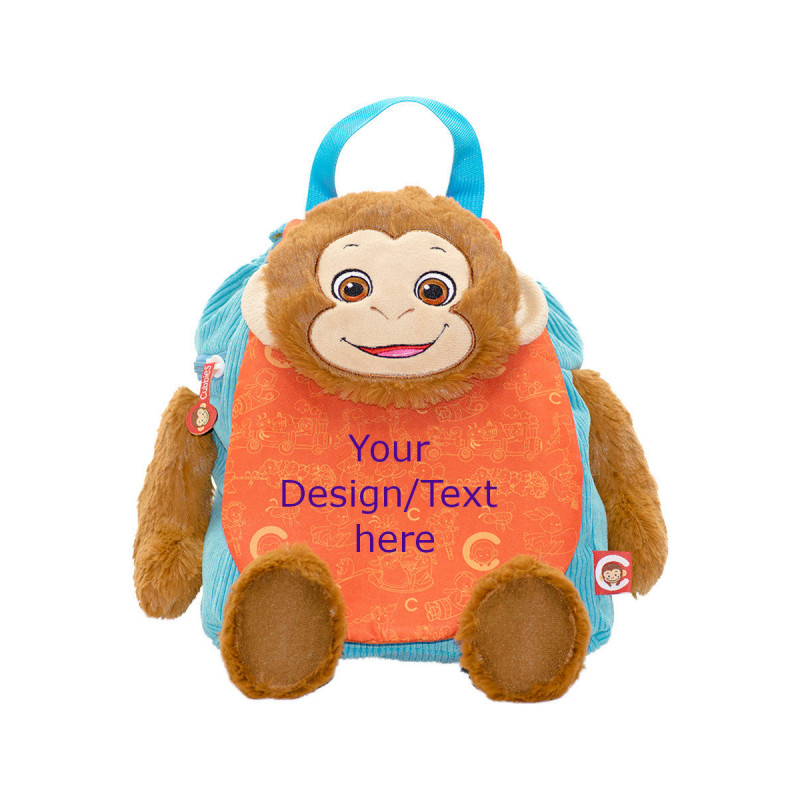  
Monkey Backpack 11.5" x 9" x 4.5"
$39.99
Save 20%
(tax free & including your custom embroidery)
Product customization
You can create your own embroidery design in our online editor. It's easy and free!
We offer the fastest delivery available anywhere: Your order will be shipped within 5 business days. Express shipping orders (select during checkout) will be shipped within 2-3 business days.

Please check your design carefully: Personalized items cannot be returned. Of course we offer free returns in case the product is defective or not as ordered.
Official Cubbies teddy bear backpack
Adjustable straps to fit perfectly
Includes a small outer zipped pocket for added storage
Official Cubbies illustrations on the interior lining
Illustrated flap with a magnetic clasp
Machine washable
Size: 11″ height
11.5" x 9" x 4.5"